I went to Japan!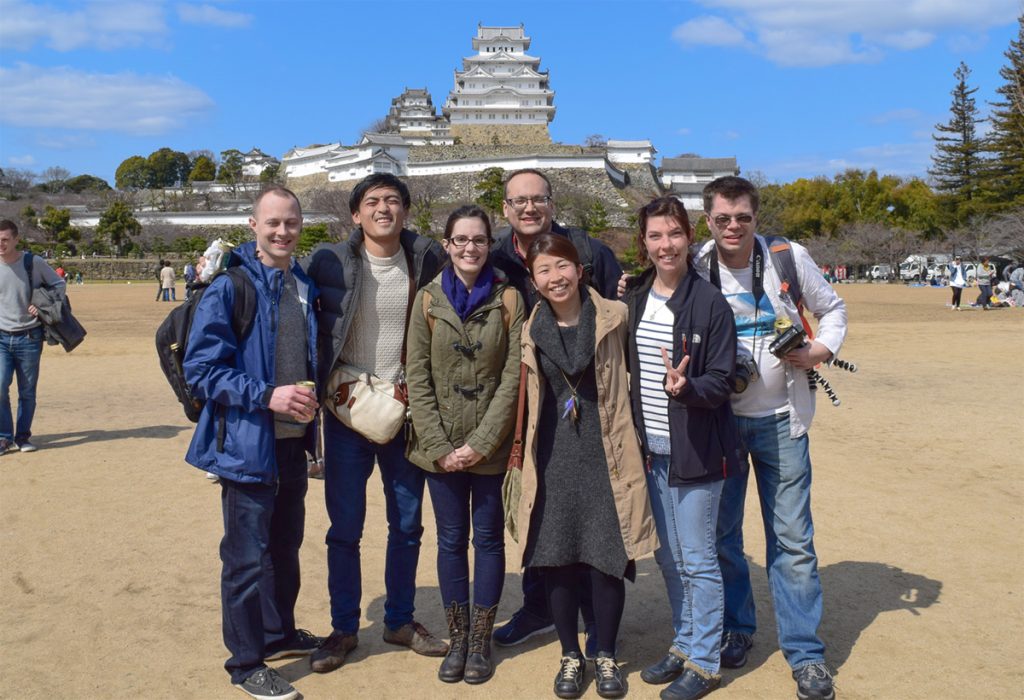 My friends took me to Japan for my birthday! We were their from March 28th to April 10th.  We all had an amazing time and met up with my friend Pete's friend Yoshi and his wife Sanae. We arrived in Tokyo at Haneda airport. In the evening and stayed one night at an AirBnb, then the next morning caught the shinkansen (bullet train) to Osaka which only takes about 2 and a half hours. The shinkansen is really nice, it looks like an airplane inside but a little less strict, you can walk around and a snack cart comes along to buy drinks and food. For those who smoke there's also a couple of small smoking lounges, big enough for 3 people each. They seem very well ventilated though, I didn't see any smoke in them.
In Osaka we stayed at an AirBnb for a few days and every day Yoshi and Sanae kept us really busy. We visited Himeji Castle (pictured above), Osaka Castle, a massive bamboo forest, wore kimono, saw geisha, Visted Nara Park with over 1200 freindly deer roaming freely, had a huge dinner that included some strange things like cod fish testicles and tuna eyeballs. Yoshi is a head chef at a sushi restaurant so we ate at his restaurant too and it was really good! One afternoon my friend Eric and I broke off from the group and walked around until we found an owl cafe. You pay ¥1500 (about $15) per person and you get to spend an hour petting and taking pictures of various owls. The price also included a free drink, soda, coffee, I think the menu even had beer. I don't think we used the whole hour but we had fun and got a lot of cool pictures. And even more stuff happened in Osaka too!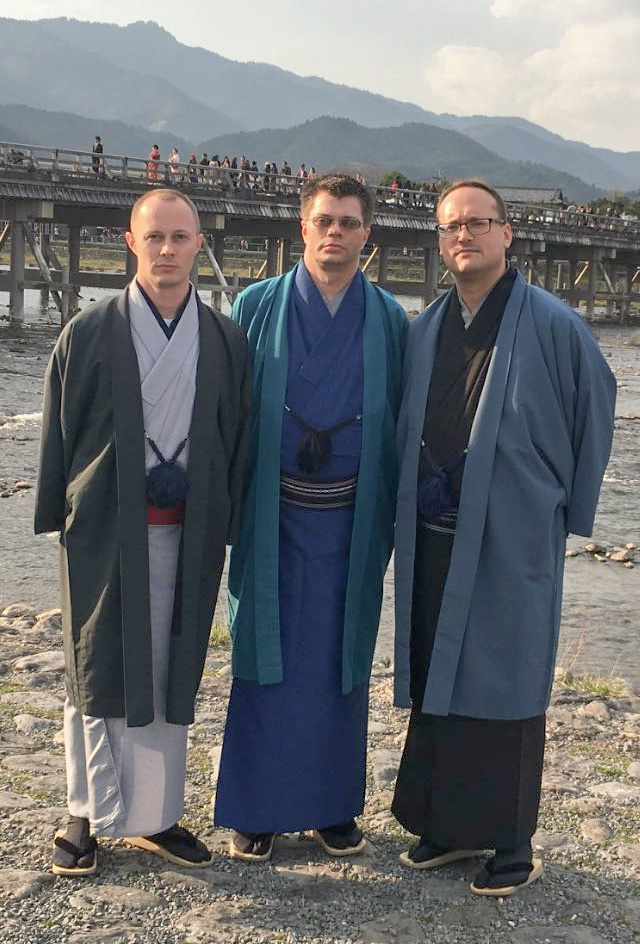 After saying goodbye to Yoshi and Sanae we hopped back on the shinkansen to start our real Tokyo adventure. Our Airbnb in Shinjuku was really nice. The owner even came to meet us when we arrived so he could show us around, explain the washing machine, etc. The place was only a few blocks walk from Shinjuku station, which is the craziest train station I've ever seen, ant any point of the day it's swarming with people going in every direction. Interestingly as crowded as the station and streets are in Tokyo once you get on a side street like where our apartment was it's totally dead. You might see 2 or 3 people.
Tokyo has a loop line train that goes to almost every point of interest of the city. While in the Tokyo area we visited Mt. Fuji. Shibuya and the famous Shibuya crossing with hundreds of people crossing the intersection every time the light changes. The Studio Ghibli museum which was really cool and had an animated short film that can only be seen at the museum. I heard later that it's a different film every time you go! We met up with an online friend of mine and fellow YouTuber, Sharla for lunch and some shopping one day. She's really cool and somewhat famous, even our waitress came up and was kind of gushing, talking to her about how they had met once. A time which Sharla clearly didn't remember.
A couple of nights were spent in Golden Gai in Shinjuku. This a very small area of six tiny alleyways that house 200 bars. Each of these bars is so tiny many of them only seat 4 or 5 people. But each one is SO friendly and always a good atmosphere.  Now some of them only serve regulars, and some don't speak English and some have a cover charge, but with 200 to choose from it's easy to have a good time. You have to be careful though, right next to Golden Gai is somewhat of a red light district with guys on the street who will sweet talk you ans sometimes practically pull you into clubs. Some of these clubs can really rip you off, promising low prices the jacking it way up when the bill comes. Some might just take your money and kick you out! Over all some really good times were had there.
I'm posting videos from the trip. So far 4 are up and I'll share them below. More will be posted soon!